During the academic years, you have to do many tasks at one time. Academic assignments, exam preparation and all other different things require much attention from you.
It requires a large part of your memory and you may not be able to keep the track of these things if your memory is not sharp. As a homework help online provider, we understand the significance of the memory for the better academic performance. Thus, our focus would be to tell you about brain exercise through this writing piece.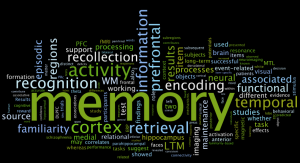 Test your recall often
You may often find yourself forgetting the crucial things related to both academic as well as personal life. It could hurt you in many ways.
Trying to memorize the things and then recalling it could prove much beneficial for your memory. So, you make a list of few things and read it carefully, then you should try to recall all the things few hours later. Practice the same for few days and you will witness improvement.
Do the tasks that challenge the mind
Mind is something that only improves if you challenge it. There are many tasks and games that could be challenging for your mind.
You should try to solve the math problems within your mind, you can play some games such as sudoku and you could also learn a new language. All theses tasks use many of your senses and it could challenge your mind much.
Pay attention to whatever you do
Doing a task with lazy mind and with distractions around could prove to be a waste for you. It is imperative for you to pay attention to whatever you do.
Make sure to stay focused on the task in hand at one time. Your mind will come up with new ideas for the other tasks. Keep those ideas and tell your mind that the current task is of more importance at the moment. It will help you much in memorizing the things well.
Eat nutrient food and get ample sleep
Experts also suggest that eating nutrient food is also a must to boost the memory. A healthy diet increases the blood as well as oxygen flow to the brain and helps in countering the different diseases related to the brain.
7 to 8 hours sleep every day is also recommended.
You may not be able to write your academic homework due to hectic academic schedule, you can opt for our hw help in such situation and can get a first class homework from us.