In the modern era, Academics are not just limited to attending lectures, writing homework and taking part in extra-curricular activities. Instead, you have to do something extra to achieve success in the academic and subsequently in the professional life.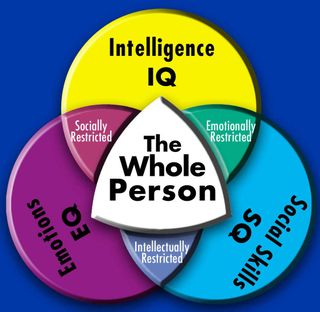 Now the question arises, what is that extra? Well, that extra could be you polishing your three much-required intelligences. Yes, all of us possess three types of intelligence; intelligence quotient, emotional quotient and social quotient. However, not all the people acquire these mental skills fully due to lack of knowledge. So, as a homework help online provider, in this write-up we will discuss these three intelligences that could come handy to you in reaching the top in the academic as well as professional life.
Intelligence Quotient
You must be familiar with intelligence quotient or IQ. It is the word that you come across much often during your academic life. You can understand intelligence quotient easily, if a kid is good at studies and other things such as coming up with something innovative, then his or her IQ level is good and if its the other way, then that kid has low IQ. The other traits of a kid having high intelligence quotient are that they are smart and understand how to do a specific task effectively. Thus, it is a must for you to use your mind as much as possible and should be ready to face challenging tasks in your academics to polish your IQ.
Emotional Quotient
Here we will continue from the last point. It has been seen that people with high intelligence quotient dont have good relationship. So, there are chances that you cant perform well at a job or in the academics by just having better IQ. Instead, you have to improve your emotional quotient as well. It comes handy to you in understanding your emotions and also in having the right understanding of others emotions. So, you also must put emphasis on improving your emotional quotient.
Social Quotient
Social quotient is something that doesnt get the same type of importance as the two intelligences mentioned above. But it is very important for you to have if you want to make a career in event management or marketing. It is the intelligence that you can use to reach your target audience effectively and can lead a successful professional life.
So, it was a small effort from us to inform you about three types of intelligence that could prove helpful for you in achieving success in the academic as well as professional life. Hope it was helpful.
We are a homework help provider that is doing well in assisting the students in writing their homework and also making efforts in informing about various issues related to education sector. So, if you are having problem in writing a homework, then you can opt for our hw help and can get it written by professional academic writers. Or if you want to read more such articles, then you can keep visiting our blog section from time to time.