In the modern era, finding a classroom fitted with interactive projector, students using tabs and laptops is not tough. Educationists and students are using technology within the school and college premises because it is proving much helpful for both of them.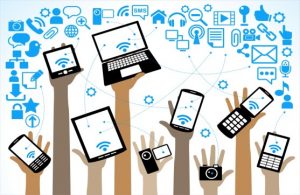 The effects of the use of technology can be seen on the students as they have developed many skills and their academic performance doesnt seem to get harmed. So, as a homework help provider, here we will discuss some of the benefits of introducing technology in the classroom.
Students learn better with the use of technology
As mentioned above, positive effects of the use of different gadgets could be seen on the students. Today, they possess some useful technical skills and they are also doing well in the academics. Students at every academic level are showing interest in learning with the use of technology. Thus, you can easily understand that you learn quickly if you have interest in something. Furthermore, its not only the students who are keen on learning through teachnology but teachers are also finding it interesting to teach with the use of it.
Another benefit of the use of technology is that the students are becoming independent when it comes to doing a task and can do it with the use of internet and other resources without disturbing the teacher.
It comes handy in classroom management
Students are not the only ones who are enjoying the benefits of the technology. But it is also proving much helpful for the teachers when it comes to the classroom management. First of them is that they dont need to put much efforts in teaching as the students can work themselves without disturbing the teachers. With that, the teachers could also keep a check on the doings of the students with the use of some sofrtware.
Technology is also helpful in developing 21st century skills
There are some skills that are much needed for every student in the modern times. Moreover, general awareness also plays a key role in the academic as well as professional life. So, with the use the techonology, students become aware of the things happening around them as they have access to the internet. They also gain much required technological skills.
So, you should also try to use techology in the classroom for the betterment of the students and for your own benefits as well.
We are a homework help online provider that offers assistance to the students in various subjects. Furthermore, we are also doing a fine job when it comes to making students aware of the different issues related to the education sector. If any of your students has some problem in homework writing, then you can refer our hw help to them and can do your job well as a teacher.
For further queries about our homework writing help, contact our experts via call or chat.