Homework writing is a task that has been the cause students having headache since a long time. Not just teachers but parents also find this bad habit of students to completing homework. However, kids are not always the wrong ones. Instead, there are some things because of which children show lack of commitment to do homework.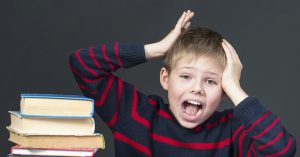 So, lets have a look at the reasons why youngsters tend to skip homework often:
Lack of familiarity with the craft of assignment or homework writing.

Students may get the notion that they don't possess appropriate writing skills to write homework.

They may tend to skip homework due to the too much academic workload.

And sometimes kids don't attempt homework because of the lack of interest in a particular subject.
Now you may have get the idea why young students dont complete their homework on time and as a result, face many difficulties in the academics. So, lets have a look at the ways you can help your kid in completing homework.
Assist the kid in homework writing daily
First of all, you need to realize that you are the first tutor of your kid. You must keep in mind that it is you who gave basic education to your kid during the kindergarten and primary schooling. Thus, there is no way that you cant help your kid to do high-school or college homework. So, if your kid has some problem in homework writing, then you should not hesitate in giving a helping hand to them. yes, it is possible that you may have some problem in teaching yourself due to lack knowledge about the current syllabus, but you must not stop you from doing it because its for the betterment of your kid.
Hire a home or online tutor
Hiring a home tutor is right if you don't get much time to assist your child in writing homework. It is understandable that not all the parents could be able to give required time to their kids when it comes to the academics. In this situation, it is better for you to hire a home tutor for your kid or send him or her to the tuition. This way your kid will be able to complete the homework under the supervision of the right person and could excel in the academics. You can also try to hire a online tutor as you can schedule the lecture according to your kids will as online tutors are available most of the hours of the day. 
Opt for homework writing help
As mentioned above, sometimes kids may get tired of the academic workload and could start taking their homework casually. Thus, it is much needed for you to understand your kid if you find him or her in this sort of situation and opt for our homework help to get their homework done. This way your kid will get the homework written by qualified writers and could relax as the academic pressures goes off.
So, it was a small effort from us to give you an idea of why kids tend to skip homework and whats could be the solution. Hope you find it useful.
For further queries about our homework help online, contact our experts via call or chat.