As a teacher, you teach lots of students every year. You make a perception about them seeing their everyday activities. However, there are chances that you can make a mistake in understanding their persona even if you possess many years' experience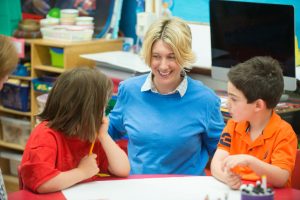 As a result, some students might have to bear the brunt of it. Thus, it is much necessary for you to have the knowledge about the different student personalities so that you will be able to treat every student in the right way. So, as a homework help online provider, we will discuss the types of student personalities in this article.
The social birds
It is the most common type of student that you will find in your class. These students keep chirping in the classroom and are good at making friends. This type of students have amazing understanding level and stay ahead in giving advice. With that, they also dont feel shy of taking part in extracurricular activities. However, you must not think that these students are in school just to make friends and help people. Instead, they put efforts to do well in the academics too.
The shy and quiet ones
Shy and quiet students are the ones that you might mistakenly think as dumb. But this thinking is wrong. These students keep quiet because they like to enjoy their life in their own space. They give prefer to listening rather than speaking and have fantastic understanding of the things they enjoy doing. So, you must not feel surprised if they answer some of the toughest questions posed by you.
 The smart ones
These are the type of students who may belong to any category, the social birds or quiet ones. They are the students who are hardworking and zealous enough to chase the top grades. These students are someone that give importance to living a disciplined life and you can give them the responsibility of representing your class.
 Dont forget the annoying ones
I guess I dont need to describe this type of student personality to you, do I? However, I have to do it because its my job. So, the annoying students are the ones who have secret chats during lecture, they jump on the desks in your absent and could also test your patience by not doing homework. However, these are the student who are the entertainers in your class and your class may seem dull without them.
So, it was a small effort from us to give you an idea of the different type of student personalities you can encounter as a teacher. Hope it was helpful.
We are a homework help provider that offers high-quality homework writing solution to the students from various parts of the world. In addition, we also offer guidance to the students on modern day educational issues through our blogs. So, if any of your students is having difficulty in writing a homework, then you can refer our hw help to them. Or if you want to read more such articles, then you can keep visiting our blog section.