Writing a finance homework is not a walk in the park. Lots of students come to realize it when they are asked to write a finance homework. You could be experiencing the same as well and might be searching for the ways to write a finance homework effectively.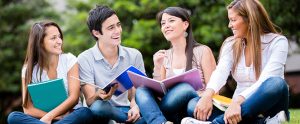 As a homework help online provider, we understand your struggle quite well. Thus, through this article, we will try to give you an idea of writing a finance homework.
Understand the questions properly
The primary requirement of any homework writing is to understand the questions properly. You could not write the effective answers if you dont understand whats being asked in the questions.
So, before starting the writing process, you should give ample time to reading the questions and should understand the requirements of the homework well and you should outline the finance homework keeping these requirements in mind.
Solve the numericals with ample time in hand
Numericals are the essential part of the finance homework. You can get much valuable grades if you attempt the numerical s correctly.
Thus, you should be ready to solve the numericals with ample time hand. We are suggesting of having ample time in hand because you might make mistakes in solving the numericals and solving it again could consume much time and that could lead to you getting late in completing the homework on time.
Right formatting is a must
Your finance homework instructor not only expects your assignment having appropriate content, but also wants it to have a neat look. Formatting plays a key role in that.
The basic university guidelines for formatting could be like, times new roman font with twelve size, double spacing. You should also break your homework in small paragraphs and should give headings and sub-headings according to the requirements.
Make sure to add references
You cant expect to get your finance homework submitted if it doesnt contain references. References are a must to be there in the homework because it shows that your academic paper is authentic.
There are several types of referencing styles such as APA, MLA, Harvard and many other that you could use to add references in the assignment.
Editing also holds much significance
It is quite obvious that you would make some grammatical, spelling, informative or sentence structure mistakes while writing the finance homework.
To filter those errors out of your homework, you should make sure to proofread and edit it. However, before starting the proofreading, you should take one or two days break from your homework. This way your mind will get refreshed and you will be able to proofread your homework more critically.
If you still have some difficulty in attempting finance homework, then you can opt for our finance homework help and can get a best quality homework from us.