Economics is the subject that is essential part of the popular courses like MBA and BBA, etc. It gives you an idea of the happenings of the market and you also learn many nuances that could be helpful for you in the professional life.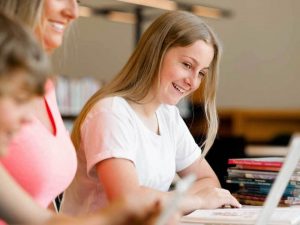 Your economics Homework is also an academic paper that could prove much helpful for you to learn the same and you can also earn valuable grades in the academics. So, it is a must for you to write your economics assignment in such way that both these requirements get fulfilled.
Thus, as a homework help online provider, we have come up with a writing piece that could be useful for you in understanding how to write your economics homework.
Make an outline and start research
First of all, you need to realize, in how much words you have to explain your assignment. After that, you should have a look at the questions and should try to guess how many words you need to give to every question. This thing is called outlining and you could find it easy to work on coursework if you make an outline first.
After that, you should start the research to find the relevant information for you homework. Books, internet and journals are the finest sources for research. You can also discuss the assignment problems with your professor or other economics experts to find a solution.
Describe the concepts in understandable language
Economics is the subject that doesnt require you to write creatively and homework writing is also such a task in which you are not supposed to show creativity.
So, you should make sure to write the homework using understandable language. This way the reader will find it easy to read it and you can expect to get good marks.
Solve the numericals correctly
Numericals play a key role in the economics and diagrams are also gets used in it to clear various concepts. So, both numericals and diagrams are valuable in the economics assignment.
Thus, you should take appropriate time to solve the numericals and should draw the diagrams cleanly.
Add references
One of the crucial requirements of the academic writing is referencing. Your professor could reject your homework if there is no referencing in it.
References are needed to be there in the homework to show that you are presenting an authentic work. Thats why you should list the references on a separate page keeping the specified formatting style in mind.
Proofread the assignment after a break
Proofreading is the effective way of making sure your homework is free of small yet big mistakes you can make in spelling, grammar and sentence structure.
However, it is better for you to take one or two day break before starting the proofreading and editing. It would turn out good for you because you would be able to criticize your academic homework much better.
If you still have some problem in writing your economics homework, then you can opt for our hw help.