Life is something in which you need to be ready to give your best shot at everything you want to achieve. It is a must for you to do because you cant reach your objective without putting much-required efforts. This process starts at the school level as it helps you set the solid base for your professional life.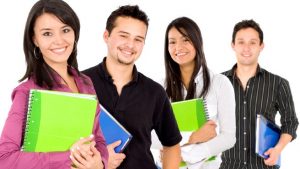 Now as a teacher, you have achieved your objective and possess appropriate experience to guide students in the quest to achieve their objective. So, lets have a look at the ways you can take to get the best out of your students and help them reach their goal.
 Ask them about the school day
 As a teacher, you do much hard work with the students in the class. You discuss a subject for long hours, help the students in solving homework problems and also deal with some annoying habits of the students. However, there is one important thing that is missing there, its that you dont ask the students about the school day after completing your lecture or at the end of the school. It is a must for you to do to help the students learn the importance of the school. So, when you finish a lecture next time, you must not forget to ask them different questions. These questions could be like how was the lecture? What did you learn in this lecture? Was the class interesting or not?
 Assign them the challenging task
 Just try to answer this simple question. What would you do if you find yourself facing some danger? Well, there are only two options. Face the challenge or give up, but the second option is not something you like to opt for. Same could happen when you assign a complex and challenging task to your students. It is quite obvious that their reaction will be positive because students are mature enough to realize how valuable their academics are to them and could start making efforts to tackle the problems that they find in a task. As a result, you will have a class full of smart students.
 Try to know their way of learning
 In the modern times, teacher and student relation has witnessed some changes. Earlier, teachers used to teach strictly and students had to follow their orders. However in the modern era, you can least expect that kind of teacher-student relationship. Today, the students want you to understand their thinking. With that, it is also possible that your class may have students with multiple intelligence and need special attention in the learning process. Thats why its a must for you to know the way they want to learn and assist them in reaching their aim.
 We are a homework help online company that is doing well in assisting the students in writing their homework. With that, we are also making efforts to make the students aware of the different issues related to the education sector. So, if any of your students have some problem in writing a homework, then you can refer our hw help to them. Or if you want to read more such write-ups, then you can visit our blog from time to time.
 If you want to know more about our homework help, you can contact our expert via call or chat.