An interview for job can be one of the most dreadful and horrifying experiences if done without preparation. It is really important to know how to take the opportunity with both hands in order to impress an interviewer. Some students and professionals are exceptionally prepared giving them a distinct edge over those who have better credentials than themselves. Right from the moment of interview invitation until the last question being asked, there is a constant trepidation occurs to a lot of people. The following points can be highly helpful for those who are going to appear for an interview: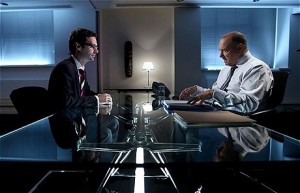 Research the company and its background: first you should have required details about the company that you are going to work with. What are its businesses, goals and plans? What are the roles and responsibilities of the profile that you have applied for? Talk to its employees and learn about the office environment to know as much about the company as possible.
Think of questions that you can ask: your asking of pertinent questions and taking interest on company's profiles reflects your active participation in the interview. It is always a good strategy to ask thought provoking questions to the interviewer.
Practice: try to create a mock interview environment with a friend and practice as much as you can. It builds your confidence makes you comfortable with giving answers. Get a feedback from the friend and work on your week points.
Anticipate questions: there are a number of questions that you can expect from the interviewer and leave no stone unturned in order to answer them perfectly. These questions are "what's your biggest weakness"? Where do you see yourself in five years? Why do we select you?
Be honest: In so far interview is concerned being honest helps you to a great extent. Do not try to divert the question so lying will not going to get you anywhere.
There are numerous other educational topics explained by our assignment help experts. So you can read them in our blogs.