MBA or master of business administration is a course that is most popular among the students from Eastern country of New Zealand to Canada in the far west. MBA was introduced in the US in the early 20th century at the time of evolution in the industrial sector that resulted in companies demanding the professionals who have a scientific approach to management. Cut to today, universities offer more than 2500 MBA programs worldwide. This course includes core subjects and some electives.But core subjects are the ones that are given more importance throughout the MBA course. So, let's discuss what are these core subjects or disciplines and what are their advantages.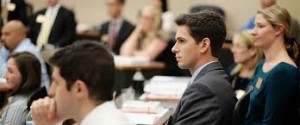 MBA in marketing
As the name suggests, its a course in which you get to learn about various aspects related to marketing. Although marketing is something that even a shopkeeper does but by learning it from an educational institute, you can get the right knowledge of making different marketing strategies such as how to promote a brand among the customers and what should be the price of a product, etc.
MBA in business organization
MBA is a course that was started to teach the students about various aspects of organizing a business. This subject is something that specifically focuses on the same. You get to learn about the assessment of profit and risk by doing this course. With that, you also get the fair idea about bookkeeping and various other financial aspects.
MBA in management
If your focus is on management of your MBA course, then you will learn different techniques of managing an organization. You learn about how to make an organization function smoothly, how you need to arrange things to make a business achieve its goal and you also learn how to convey your thoughts to get the best out of the employees of an organization.
MBA in accounting and finance
In this area of MBA, you can learn two different things, first of them is accounting. Accounting plays a significant part in the budget making a process of a company and is required at all levels of business. So, in this course, you learn about various elements of accounting that might help you in keeping the check on the expenditure happened throughout the year. With that, you also learn about how to manage the finance and profit evaluation as well.
MBA in Human resources management
Human resource management or HRM is one of the most sought after course in the MBA curriculum. The job of an HR is to look into different issues relating to the employees and report it to the administration. In this course, you acquire the knowledge of business laws and learn about how to make an organization free of conflict.
With these areas, you can also pursue your MBA in operations management, brand management and many other. That sums up this writing piece from us. You can read more such articles here on our site from time to time. Our company is in homework help sector and provides fantastic homework writing solution to the students from around the world. So, if you are having a problem in writing your homework, then you can try our homework help online. You can gain more information about our hw help by talking to our expert via chat or call.