The historical changes in the character of our society have also brought about certain changes in the way we think. Due to which there are tangible changes in our education system also. The evolving society and emerging social needs have greatly influenced the practice of our education. With the advent of democracy and democratic institutions around the world, the need to enhance and upgrade our education was clearly palpable.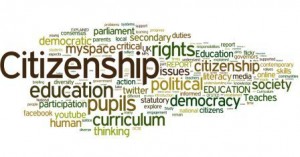 As per our assignment help experts, the democracy in effect impacted the different aspects of education in the following way:
Democratic values: the democratic values have had a positive impact on students in that it aims at equal and quality education for all. The sense of equality in young students improves their social behavior as well.
Improvements in vocational efficiency: a democratic set-up cannot be called successful until the exploitation by rich and powerful continues in the society. But democracy aims to undo it and gives everyone opportunity to arm themselves with vocational efficiency.
Development of interests: democracy allows students to develop interests to enrich their lives. The diversified interests in the society are a sign of harmony and progress.
Encourages thinking power: it instills a sense of citizenry in young students by helping them to develop intense thinking power. They are made aware of the political, social and economic problems.
Developing social outlook: the fact that every citizen is equal in a democratic society gives a purpose as well as sense to the children to consider themselves as an integral part of the society. This way they can be aware about their contribution towards society.
Development of leadership skills: leadership skills are an important tool that can change and transform the society. There are many democratic societies in the world where strong leaderships have changed the fortunes of society.