Marketing is a sub-field in the MBA. Lots of students pursuing MBA give preference to doing MBA in marketing as there are lots job opportunities in this field. But you cant have those amazing jobs if you dont put efforts to learn the nuances of marketing. Four P's of marketing, product, place, price and promotion are something that hold much importance in the marketing. So, taking it casually is not ideal for you.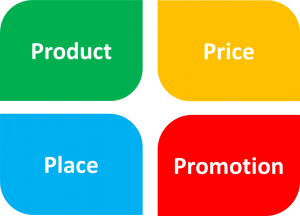 Thats why as a homework help online provider we have come up with a write-up in which we will discuss the points you should consider while defining four P's of marketing in your homework.
Product
The first question that you need to ask yourself while defining product out of four P's of marketing is that what are the things that a customer can expect from your product?
You should also try to find out does your product have the features to satisfy the customers needs? You should also give a thought to is there anything that you have missed while manufacturing the product. With all that, you must try to find out are there any features in your product that could prove costly for a customer to use and the customer could avoid using it.
You should try to guess how and where the customer can use it?
You should also have clarity about the name of your product, color and size.
Its also a must for you to find out how your product is different from the competitor's product and how you will brand it?
Last but not the least thing you should give a thought to is that what will be the manufacturing cost of the product and will you be able to make sufficient profit from it.
Place
Next P of the marketing mix is place, while describing this section in your marketing homework, you should try to find out that what are the places where you can get customers for your product.
When you find out about the place, try to go deeper and give a thought to whether customers look for your product in a supermarket, specialist boutique or online.
Finding the right distribution channels is a must for you as well.
You should also give a thought to whether you need to attend trade fairs, make online submissions or use a sales force to spread awareness about your product.
You can have a look at the strategies your competitors use to find the right market.
Price
When it comes to the pricing, you should consider what you will charge from the customers to provide your product or service.
You should also try to find out are there established price points for service in your field?
With that, its a must for you to give a thought to finding out whether your customers are price sensitive or not. You should ask yourself are there chances of increasing profit margins if I drop the prices of my products, or my customers wont be disturbed if I increase the price.
What discounts you can offer to your customers to woo them?
You should also compare your product price with your competitor.
Promotion
Promotion is an essential part of a marketing mix, so, while describing it, you should give a thought to where and when you can promote your product?
You should try to figure out how will you reach your audience? Do you need to use online advertisements, or TV, Radio ads or billboards could prove helpful for you?
You also need to find out the best time to promote your product, especially if there is seasonality in your market.
One more thing you should do is to have a look at the promotion strategy of your competitor.
With that, this writing piece comes to an end here. Hope you find it useful.
If you have problem in writing your marketing homework, then you can have a go at our hw help. Our company has got a fantastic record of satisfying our clients from various parts of the world. We have assembled a team of talented homework writing experts who are familiar with the craft of homework writing and possess excellent English writing skills as well to write your homework. So, try our homework writing service and get a comprehensive homework solution from us.
If you have more queries about our homework help, then you can contact our expert via chat or call