It is easily understandable the joy you feel when your kid starts drawing something or utters the words that you teach him or her. It is the time, you start searching a school for you kid so that your toddler can learn more and can lead a happy life and prosperous life.
However, selecting a school is not an easy task as it may seem. There are many things you need to keep in mind while selecting a school for your child as it helps in setting the base for your kid's future.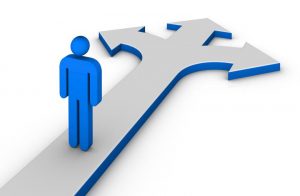 As an online homework help provider, we understand the importance of this thing, thus, through this write-up, we will try to give you an idea of the points you should keep in mind while choosing a school for you kid.
Teachers must be experienced
Teachers are the ones who hold the same importance in your child's life as you. They not only teach them about their subjects, but teach a lot about the personal life as well.
So, it is quite obvious that you cant handover your kid to the teachers who are not like that. Thats why when you select a school for you kid, make sure they have experienced and skillful teachers who can be a source of inspiration for you child, if not that, then can motivate them to learn and grow.
School should provide all the facilities
Books and teachers are not the only sources that are required for your kid to learn. Education sector has evolved much in the recent times and all the industries also demand the professionals with mutiple skills. Schools play a crucial role in helping children polishing and developing these skills.
Thus, it is must for you to select such a school that has ample techincal resources, have enough play area and items for the same as well. This way your kid will be able to perform well in the academics, stay mentally and physically fit and can also learn useful skills for the professional life.
They must put emphasis on creative learning
As mentioned above, one needs to possess multiple skills to achieve success. Mental skills such as critical thinking, attention skills and learning to cope with problems are also the part of it.
Your kid get to learn if the teachers use creative ways to teach. So, you should also put much emphasis on choosing a school that offers creative learning.
Academic life is the phase where your kid could face much difficulty in attempting assignments on various subjects. You can opt for our homework help and can get a quality assignment from us if your kid has the same problem.