The Graduate Management Admission Test or GMAT is one of the hardest graduate entrance exams for students. They have to be proficient with both the business acumen and management skills. In addition it demands an expertise in reading, writing, Verbal reasoning and math proficiency. Now stop worrying and dream to be an MBA. There are top five steps to prepare you for the GMAT exam.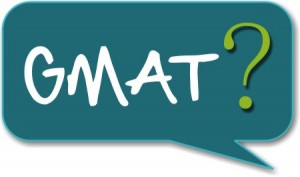 Give yourself enough time
First, measure your own comfort with both the contents of GMAT and standardized tests. It is an undeniable fact that some folks are better test takers than others, in spite of their actual acquaintance. Take time for five to six months to start preparing for GMAT. You also would like to take the time to plan a test in advance and make acquainted yourself with any variations including reasoning part.
Purchase a good entrance preparation book and practice it
A good exam preparation book can aid you in your test because it is up to date, competent and full of additional resources. You should choose some of the best options out there. Books like "GMAT Review", updated copy of "The Complete Idiot's Guide to MBA Basics" etc are very useful editions. The other awesome way to make acquainted yourself with the test is to get some practice with the free GMAT test software available at the official test website on it.
Polish your math, English and writing skills
The GMAT has both the sections i.e. quantitative and a verbal section. It tends to revisit a few old tactics from basic arithmetic to data sufficiency for you. Efficient reading practice will also boost your preparation as you can anticipate some reading comprehension, sentence correction and critical reasoning in your test. But just as prominently, the GMAT comprises a writing section and for that you have to practice for several times.
Take tuition for preparation course
I agree that you can do better on your own or even with friends, but sometimes you need to measure your progress which will help you to boost your preparation. You can measure your progress in a professional way. There are numerous crash courses and test preparation classes which could be a big help to your score in GMAT.
But obviously, the classroom surroundings are not your only choice. Try to find a one-on-one tutor who will assist you study more proficiently and successfully for the GMAT test. This is almost certainly the best for concentrated study sessions in the weeks before the test, although you may wish for considering the help early on if you find yourself having difficulty with specific subjects.
Practice as much as you can!
There are several mock practice tests which are featured in the back of GMAT entrance exam books. And also available sample tests for sale on the GMAT website. You can take as per your wish, and carry on to time yourself based on real testing standards. Velocity is an enormous part of regular testing, and you should be sure about your perfection.
It is the article written by one of our Finance assignment writers. In case you need assistance with Mathematics, English or any logical reasoning problems, you can reach out to us.