Writing an academic homework is something that requires much dedication from you. There is a long procedure you have to go through to complete it. So, if you dont get the desired grades for writing it, then it could be hurtful.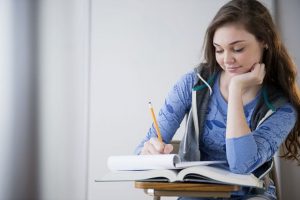 It could turn out this way if you make mistakes in the homework writing process and dont revise to check the accuracy of the homework contents. Thus, as a homework help provider, we will try to give you some tips that you could use to revise your homework.
Have i define the main point clearly?
The main point here means the introduction of the topic. It is a must for you to write a compelling introduction of the assignment paper because it is something that tells the readers about what you are going to discuss in the academic paper.
Thus, soon after writing the first draft, you must read the introduction of the homework and should make sure that it actually conveys what your homework is about.
Do i understand my audience well?
Understanding the audience is very crucial in homework writing. It is like this because you get the hang of the approach required to write the homework.
If your audience is youngsters, then you have to write it such way that appeals them or if its all-aged people then, you have to use appropriate language and have to make it kind of interesting as well.
What is the purpose of me writing this homework?
It is quite obvious that if you dont know where are you going, then you will reach nowhere and if you did, then it would not be of any use.
Thus, before start writing the homework, you should give a thought to why you want to write on this topic? Is there any message that you want to convey through it or is it something that you want to make the readers aware of.
Have i given enough and relevant evidence to support the thesis statement?
Thesis statement is something around which your academic homework idea revolves. It also tells an opinion and judgement you have made about something.
If you dont support your point of view with enough and relevant evidence, then the readers could find it tough to believe. Thats why you should do extensive research on the topic you support and should come up with appropriate evidence.
Is the conclusion of my homework convining?
Conclusion holds the same importance in the assignment as the introduction. It is your last chance to convince your readers that you are right with your opinion.
Thus, you should write the conclusion such way that it helps you in convincing the readers to agree with you.
You can learn more about homework writing from our homework writers. All you need to do is opt for our hw help and get the chance to learn assignment writing from skilled academic writers.