Many students do research on the internet to learn the craft of writing a dissertation. You might be struggling to write a college dissertation and might be searching about how you can write an effective dissertation.
Thus, as a homework help online provider, here will try to give you an idea of the contents of the dissertation.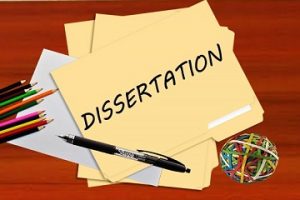 Introduction
Your dissertation's introduction is the most crucial part of it as it introduces your dissertation topic. Here, you have to explain what you are going to examine in the coursework.
One more thing you have to describe is which method you are going to use to examine a topic. Whether you will write theory, or you will do a study or define concepts. You should try to make the introduction as much interesting as possible so that the readers show interest in reading further.
The main body
Main body is the section of the homework where you discuss the main topic. In this section, first of all you should write the definitions, set out the areas of the research and anticipate the problems.
Next you should start writing the main argument. Here, you should define all the arguments thoroughly and should support it well using all the examples, stats and other data you have gathered through research. In addition, you should also write an alternative argument to make the dissertation compelling.
Conclusion
Last but not the least section of the academic dissertation is the conclusion. It is the section where you conclude or sum up your homework. There are various thing you have to describe here in few words to convince the readers to agree with your views. So, you should try to make it as compelling as possible.
First of all, you should write the summary of your findings; what you have found through the studies? You also have to define is there a solution to the thing discussed in the homework, if yes, then what? You should not forget to shed the light on the issues that remain unresolved and you should share your thoughts on what type of future research could help the issue further.
We are a homework help provider that offers quality homework writing assistance to the students in writing homework on various subjects. You may have difficulty in attempting a dissertation. In such situation, you can opt for our writing service and can get a well-written dissertation from us.