A lot has been written on how students have to deal with many difficulties during their academic years and how teachers have been doing efforts in educating the society. But there are not much articles available on how a teacher feels about his or her students? Or what are the things a teacher might want to tell the students but cant do it for some reason. So, keeping this thing in mind, we have come up with a writing piece that tries to convey the feelings of a teacher to the students.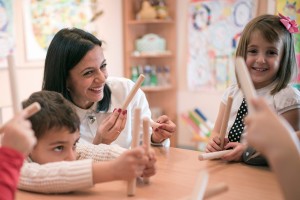 Late comers annoy the teachers
The first thing a teacher want to convey to the students is that they don't feel pleased to see you getting late for the class and skipping some classes. For your information, teachers have a social life too and have commitments that are of much more importance than yours. They have plenty of work at home such as getting their own kids ready for the school, cooking breakfast and getting ready for their job as well. Yet, they reach school on time and then bear the pain of seeing you coming late for the lecture.
The teacher needs your attention not on the looks but on the lecture
Although this thing doesn't happen at the primary school level, but as the education level increases so does increase the interest of kids on the teachers personal life rather than the lectures. Does the teacher has some wrinkles? Did you hear how the teachers scold? its so funny! Or did you see the dress the teacher was wearing? I wonder where the teacher will go after the school? Students do all these things during a lecture except focusing on the lecture itself. Need we say more?
Your teacher might fail as well
Next thing that your teacher would like to tell you is that they are a human too. They also may have some kind of problem that puts them off and subsequently they might end up scolding at you or can fail in delivering a lecture. So, if it turns out this way, then you need to understand your teacher rather than feeling hurt or making fun of the teacher.
Your teacher cares about you
It has been seen that lots of students don't like their teachers because of the teachers keep bombing them with the homework and many other projects. But, we are pleased to inform you that the teachers assign you these homework and projects for your own welfare. Not just that, your teachers don't relax after assigning you some tasks. Instead, they stay ready to help you if you have any difficulty in attempting these assignments.
So, this was a writing piece from us to give you the idea of how your teacher feel about you. Hope it was interesting. You can read more such articles here on our site if you are interested.
We are a homework help online provider that provides fantastic homework solution to the students from different parts of the world. Whether you are having problem in writing your management and nursing homework or finding it hard to churn out a homework in subjects like law and programming, then you can visit our hw help site and can get your homework done by our professional academic writers. Our company has assembled a team of well-qualified homework writers, these homework experts have ample knowledge of homework writing and can write a comprehensive homework for you that matches your university requirements. So, opt for our homework help and get an amazing homework writing solution from us.
You can know more about our homework writing service by talking to our expert via chat or call.