Teaching is a job that is not just limited to lecturing, creating right syllabus and helping students in various tasks. A well-thought Seating plan also plays a significant role in making the class productive and it also makes your job easy.
 So, as a homework help online provider, we have come up with a writing piece that tries to discuss various seating arrangements that could prove helpful for you in managing your class.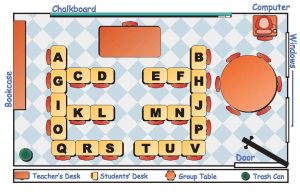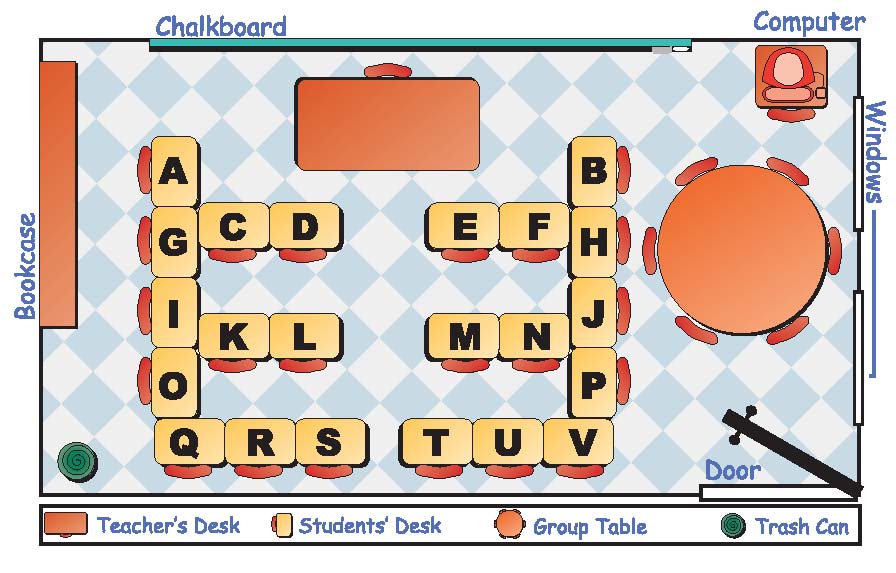 Raws or columns
It is a seating plan that is most common. This classroom arrangement is something that revolves around the teacher-based instruction and presentations. There are less chances of cheating with this type of seating plan and students can concentrate better on the coursework. It is a seating plan that you can use with any class size. However, backbenchers might lose focus if the class size is large.
 Horseshoe or U-shape
 Horseshoe or U-shape is a seating arrangement that is ideal for your classroom if you want to give emphasis to both teacher to student and student to student interaction. Using this seating plan, a teacher gets the chance to help the students individually and group discussions also become easier with this seating model.
 Clusters
 If you want to promote student to student interaction in the classroom, then you can apply this seating plan in your class. In this seating arrangement, you can make students sit in small groups and students can polish or develop various skills such as communication, collaboration, problem-solving and much more. But you should be cautious because there are chances of increase in the noise level in the classroom.
Combination
Combination class arrangement is a combination of horseshoe and clusters seating plans. It is ideal for the situation like if some students want more individual attention from you, then you can make them sit in a row. In addition, you can make a group sit in clusters if they need to do group discussion, etc.
 Runway
 If you have a small class, then you can opt for runway seating arrangement. In this seating arrangement, students sit facing each other. This way you will be able to see students conduct during a lecture easily and it is good for discussions as well.
 Stadium
 Another seating plan that might interest your students is stadium. In this seating arrangement, you make the students sit like the sitting in a stadium. This method is also best for teacher-centric classes.
If you are interested in reading more such articles, then you can keep visiting our blog section from time to time. We are a homework help provider that is offering best quality homework writing solution to the students from various parts of the world. Our company has got a bunch of highly-qualified homework writing experts who can write a complete homework for you using their excellent homework writing skills. So, if you have some problem in writing a homework, then you can opt for our hw help and can expect a fantastic homework paper from us.