You must have fair idea about the academic honesty. It says that if a student's academic homework found to have plagiarism, then it could get rejected. It is something that you want to face least.
Citations are something that could prove much helpful for you in giving an authentic touch to the coursework. However, you may not be able to manage citations well due to not having appropriate knowledge of the same.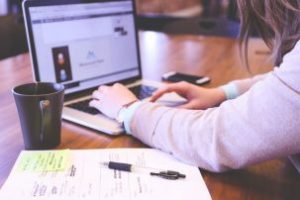 Thus, as a homework help online provider, we have come up with a list of web tools that you can use for the same. So, read on to learn more!
CiteULike
It is the free online referencing tool that you can use to discover and manage references without making much efforts. It is the platform where new resources and articles get added everyday. It could prove helpful for you in getting automated article recommendations based on the search history.
Moreover, you can also save your PDFs and search through it using this web tool.
Cite this for me
According to the educationists, it is wise to manage the references by writing it in proper format as write the assignment. They suggest it because you may not be able to keep it if you get distracted by the requirement of following referencing standards every time.
You can do the same using Cite this for me. It is the platform through which you can add references in your homework using AMA, APA, IEEE, Harvard, Chicago and many other referencing styles. Just choose the type of work you want to reference and give the required specifications and this web tool will help you in maintaining citations without bothering you from the main work.
EndNote
EndNote has the same features as Cite this for me, however it could also prove helpful for you in doing research. It is the web tool through which you can get hundreds of online databases within your reach and can collect useful PDFs. This way you can store and organize the citations after that and you will have a well-referenced homework in the end.
However, you have to spend $200 to use EndNote which could be costly.
Mendeley
It is the citation manager that allows you to create your own library for the research and can add references while writing. This library can be easily accessible on any device.
Moreover, you can ask for the peoples' advice on the assignment if you have problem in it as Mendeley is a social network.
Zotero
Zotero is also a web tool through which you can collect, manage and add references. One fine feature it has is that you can share the sources with the team members if you are working on a group project.
In addition, it also senses the browser's content automatically and reminds you to add useful sources to the personal library by doing a single click.
You can opt for our homework help if you find it tough to write an academic homework and can get a well-written homework from us.