Distractions are something that you may be experiencing whenever you sit to study. You just read the first few lines of the chapter, your phone rings, you see its notification a from your facebook.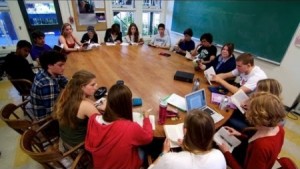 You spend few minutes replying to the comment of your friend and start the study again, but suddenly you feel an urge to check the latest posts on your instagram. You convince your mind that you will take just two minutes, but you end up spending more time than that.
These types of distractions become the obstacles in your studies. As a homework help provider, we understand the importance of your studies, thus, we have come with an article that tries to teach you some ways to keep such distractions at bay during the studies.
Realize the importance of the studies
If you dont understand the value of the thing you possess you cant get benefit from it and there is a possibility that you could also lose it. Same applies to your studies as well.
So, it is a must for you to learn the significance of your studies and whenever you get distractions, you should just try to convince your mind that you will find the time for other things later, let you focus on your studies at the moment.
Turn off your internet connection
Internet is the most useful resource to study as well as entertainment. However, people use it for the later purpose most of the time. So, studying with internet on becomes tough.
Thus, one more thing you need to do while studying is to turn off your internet connection. We dont need to tell you further how could it prove helpful for you in concentrating better on the studies.
Keep reminding yourself of the importance of the task
You can easily realize that you keep getting distractions everytime no matter how important the task is. These distractions doesnt come in bulk and go away for hours. Instead, it come in small period of time like in few minutes or so.
So, the only way to deal with it is to get determined and keep reminding yourself of how crucial the task is for your academics.
Study at calm place
Can you imagine studying in a place like where your mom watching her favorite TV series and your little brother having a brawl with the sofa cushions? The answer would be an absolute no.
Study is the task that you need to do at such a place where there are no distractions like these. This way your mind will be free of the useless thoughts and will be able to concentrate better.
With all this, you should make sure to get ample sleep and should find time for exercise as well. Both of these things play a key role in you gaining optimum mental and physical health and it could lead you to get better at concentrating while studying.
Writing various types of homework is the part of normal academic life, but you could struggle in doing so due to various reasons. In such circumstances, opt for our hw help and get a best quality assignment from us.