Math has not been one of the easiest subjects to learn for the students. Students struggle to get the hang of the different mathematical concepts starting from the elementary school.
It is the age where parents could help the young kids in learning math just like other life related things. So, here we will try to give you an idea of how you can help your child in learning the nuances of math.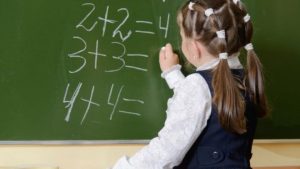 Play some mathematical games with the kid
As a parent, you must be well-aware of your kid's habits and it is also quite obvious that your kid won't mind playing some games. However, what makes a difference is how you use the games.
Thus, you should try to find some mathematical games online and should spend some time playing these games with the child. It could be an easy way to help him or her improving in the math.
Help the child in attempting the math homework
One thing that lots of kids miss in their academic life is the homework support from parents. Discussing the school assignment related stuff could inspire your child in doing well at math and all other subjects.
It makes it a must for you to find time to help the young kids in writing their math homework.
Encourage the child to learn the shapes from different items
Triangle, quadrangles and many other shapes could be tough for the kids to learn in the early academic days. But, you should understand that you can find math in daily life.
You could easily find a triangle, quadrangle and other types of shapes at your home. You should use such items as an example for your kid to teach the different mathematical shapes.
Let him or her follow the stats and graphs of a sports
Kids also grow interest in the sports quickly. You should take the benefit of this interest and should ask the child to take a look at the graphs and stats shown during the sports.
It could make it easy for the kid to learn the graphs and stats that they may not be able to learn in the class quickly. Asking the children to compare between things and giving them approach to the mathematical tools could also help them in learning math.
Your kids may not be able to write math or any other subjects' homework at times. Our online homework help could prove helpful for them in such situation and you can get a quality homework written by homework help experts.