In the modern times, a lot of emphasis is being given to the academics by the students, parents as well as teachers. But it has led to the students getting frustrated and also facing the problems such as obesity.
Thus, it is the need of the hour for the students to have the right idea of the benefits of fitness. As an homework help provider, we will try to give you an idea of the same in this writing piece.
Exercise could improve memory retention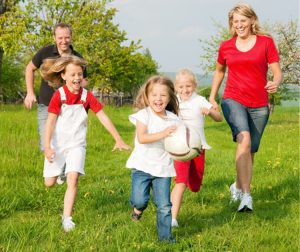 According to the experts, there is a structure in the brain called "hippocampus." It controls the formation, retention and recall of memories. In the late 20s, the hippocampus starts shrinking and  people experience memory loss. However, the shrinking of the hippocampus could be prevented through exercise.
Yes, it has been proved through a study, where a group of senior citizens were asked to do stretching and walking for a year. After one year, stretching group's hippocampus shrunked according to the normal expectations. But, hippocampus had grown in the walking group. You could also benefit from it as well.
It could boost brain cell development
Aerobic exercise is something that could have much positive effects on the brain. According to a study done by University of Illinois, the mice who ran regularly on a wheel are found to have more brain cells than the ones who did not.
There were more complex neuron connections in the mice who ran regularly that means they accessed their brain cells more flexibly. They also performed well at cognitive tests. This direct relationship also exists in the humans according the evidence.
Exercising could refresh your mood
Lots of studies have shown that working out could improve your mood. It is a better method of boosting your mood rather than taking anti-depressant medication.
You can use the same method to cheer yourself up.
Stress could be relieved through exercise
You can have heart attacks and stomach problems due to stress. It could lead to you struggling in the academics. However, many people have benefited much by exercise.
So, you should also try to find time for exercise. You should make sure to take at least 30 minutes out of your schedule thrice every week for the exercise and should exercise that up your heart rate.
You may not be able to write your academic assignments often due to various reasons. In such situation, you can try our homework help and can get a comprehensive assignment written from us.