End of an academic season means that students feeling tired of the studies. It happens because students have to deal with long lectures, assignments, projects and tests throughout the year and they find it hard to take any more of it as the year reaches the end. So, they use this time to relax and preparing for exams. But as a teacher, you have got to do your duty and have to find some ways to keep them on track so that the students dont lose whatever they have learned throughout the year. Thats why as a homework help online provider, we have come up with an article that tries to tell you some ways on how you can motivate your students at the end of the year.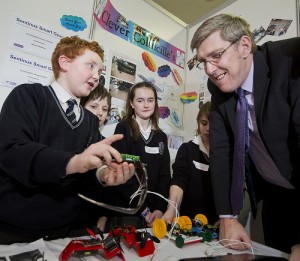 Give them team challenges
When the students are bored of studying around the year, it is obvious that the old teaching method will not interest them. So, you need to come up with something new so that the kids feel pumped up to learn. Thats why experts suggest that you should try to assign them the class team challenges. For example, you can have a competition in the class on a subject or you can ask your students to work on some project. This way the kids will show interest in the class and will improve their knowledge as well as many other skills.
Ask students to make a class scrapbook
Memories are something that everyone enjoys, so if you ask your students to make a class scrapbook, then they wont feel bombed by you. So, ask all the students to come up with their page of the memories they treasure personally. Let them do the designing and illustrating themselves. You can also ask the students to write letters to you about your job throughout the year.
Try teaching outside
It is a proven thing that going outside could help you in feeling fresh if you are tired of working. So, same thing can be applied in the classroom if the students feel disinterested in the studies. Thats why you should not stop yourself from taking the class outside from time to time. You can take writing or read-aloud session outside to help the students in regaining the interest in the studies.
Introduce Edtech and online learning games
In the modern times, students get their hands on the high-tech gadgets at an early age. So, you can try to introduce Edtech and online learning games in the classroom. This way the learning will become fun and students will feel excited about the class. Moreover, you don'
t have to worry about spending money to have access to the academic online games, there are many sites that offer free or inexpensive service for the same.
These are the ways you can use to make the learning fun in the class and can make students feel relaxed at the end of the year. Hope it could prove helpful for you.
We are a renowned homework help provider that offers best quality homework writing solution to the students from different parts of the world. We have got a team of talented homework writers. These experts have required knowledge of homework writing craft and possess excellent English writing skills too. So, if you find any of your student having problem in attempting his or her homework, then you can refer our hw help to them.
If you want to know more about our homework writing service, then you can get in touch with our expert via chat or call.