Automation becomes the necessities of human beings now. In order to complete any task machine plays a vital role. One of the basic machine is a computer which not only essential for students but also for employees. So from the starting, it is advisable that you students should learn computer skills. Some essential skills are given below: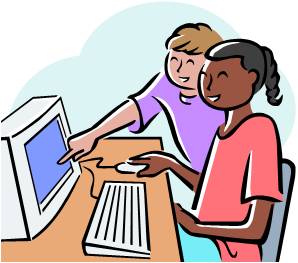 Typing
The keyboard is the tool which helps to type and it is a very crucial skill to learn keyboard typing. The classrooms of colleges and universities are now filled with students who use laptops to take notes of lecturers. So type skill is must now!
Word processing
Each student should be able to prepare Microsoft Word. It helps to learn writing, not to rely on spell-check or grammar-check as it automatically checks them. University assignments are done using Office and it is must for the students to learn word.
Spreadsheets
The student should have knowledge about to keep follow up of information in a spreadsheet and also capable to apply basic formula and graphing functions.
PowerPoint
PowerPoint presentations or PPTs have become the well known medium to present any survey or conference or for group meetings. Every child should know how to make an appealing presentation.  Creating a presentation is quite common for coursework that you pursue at the University. For example, Presentation in Marketing coursework is frequent.
Electronic calendar
Due to growth of electronics media, most of the schools and businesses also now involve online calendars. A student can use the calendar to manage the time, track of the hours and many more!
EMail
Email or electronics mail has become indispensable for easy and fast communication. Every student should know the exact etiquette for writing a proper email whether for student-teacher communication or for business note. Email includes briefness and appropriate use of reply all.
Basic computer maintenance
You should have knowledge about how the computer communicates with the world around.  Whether, it is plugged into a network or using a wireless network, how it communicates you? This is the thing to be noticed. They know how to update software, check for viruses, and substitute the printer papers.
Safe Internet use for proper research
Teach your child to learn how to use web information carefully. Teach them to use search engines like Yahoo or Google to stumble on information, but it is even more significant to teach which sites should be trusted.
Use of Database
Most of the companies now exploit a variety of databases for certain things. For example: H.R. Information, sales, and finances. Every student should learn how to tackle database security. For example: how to generate and keep track of passwords, and how to change them intermittently for finest protection. They should also understand the effect of their own actions on a database.
Social networking sites
Last but not the least, each student should have knowledge how to use social media sites. Not only for study, but also these sites help to find jobs after completion of your study. Significantly, each student should also be aware about that the companies use these sites to hunt their prospective employees. So they should update their profiles with appropriate skills and for that they should have the proper computer knowledge.