Chemistry is a subject that is not popular among the students. Be it a school kid or college goer, everyone finds it hard to deal with it. It happens because chemistry comprises tough formulas and concepts that are hard to learn and require good concentration from a student. But it is quite obvious that you cant learn it just by concentrating. Instead, you have to learn some techniques as well, thats why as a homework help online provider, we have come up with some tips that could prove helpful for you in learning chemistry.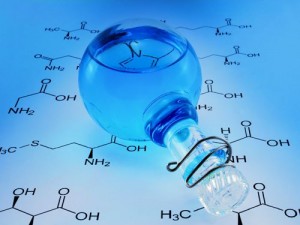 Give time to learning math
 As mentioned above that chemistry is a subject that comprises many equations and formulas. It means that you have to use math in this subject. Thats why its a must for you to give time to going through the math. For example, if you are not being able to solve logs or quadratic equations, then you should try to solve some algebra problems.
 Dont forget to memorize the periodic table
 If you want to achieve success in chemistry, then you must not forget to memorize the periodic table. It is imperative for you to memorize a periodic table because it gets easier for you to get the hang of many tough concepts in the chemistry by doing that.
 Learn all core concepts
 Next thing you need to do is that you should learn all core concepts of chemistry. This learning process will start from basics of learning the scientific method, measurement systems, atomic structure and chemical nomenclature. It could prove helpful for you in learning chemistry in a better way as your basics will be clear.
 Learn using flashcards
 Learning through flashcards is a proven method and many students use it to learn various subjects. So, whenever you learn something new in the chemistry subject, make a flashcard of it and keep revising it all over the week to get the hang of it. This method is most useful to memorize periodic table and many more principles related to chemistry.
 Grow the habit if thinking 3D
Last but not the least thing we would suggest you that you should remember that chemistry is in 3D world. So, even if you learn from your textbook that has 2D drawings of molecules, you should try to imagine it as 3D world. You can also use a 3D model for the same purpose as well.
 So, this writing piece from us comes to an end here. Hope it could come handy to you. We are a hw help provider that offers quality homework writing solution to the students from different parts of the world. Our company has a team well-qualified homework writing expert who have expertise in writing homework in various subjects such as management, law, nursing, programming and many other and can write an amazing homework for you that matches with your university requirements. So, if you have some difficulty in writing your homework, then you can try our homework help. If you have further queries about our homework writing services, then contact our expert via chat or call.