College life is something which you enter having an aim of doing well in the academics and subsequently achieve your dream. However, this process is not that simple. You might start your first semester feeling pumped to do well in the academics. But you might lose that with time as you find yourself stuffed with lots of work and you might find yourself getting bored of studies and wandering in the wrong direction. So, it is better for you to make yourself disciplined so that you can cope with the complexity of college life. Now arises the question, how can you become disciplined in your life? Well, lets discuss the same in the article.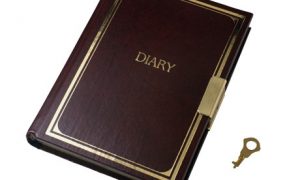 Do self-study or join a group
 The first thing that you need to do to perform well in your academics is that you give appropriate time to study. Giving time to studies means that you need to give time to self-study other than attending your college lectures and going to tuition. For that, you need to learn to manage your time and should fix 2-3 hours for self-study. If you are the type of student who cant study alone, then you can try to study with your friends. You can ask your friends to come to your place or go to their place at a fixed time and study in the group.
 Make sure to complete your homework
 It is an advice that might make you feel miffed with us, but we have to do our job as an homework help online provider and our job is to give you positive advice about your academics. So, if you want to achieve good grades during the college years, then you should not forget to complete your homework on a regular basis. Homework writing is a must for you to do because you can not only gain thorough knowledge about a subject by doing it but can also improve your writing skills.
 Assessment is a must
 Next thing that is must for you to do to have a fantastic academic life is that you should give a thought to your doings at the end of every week. This way you will be able to get a clear idea of the positives of the week and you will also get to know about your mistakes. That could prove helpful for you in doing well in your academics.
 Do something extra
 With all that, you take part in some other activities as well, more like extra-curricular activities. You should take part in your favorite sport, should try to go to your college gym or should join some club such as social work, etc. This way you will not only feel fresh throughout the semester but will also get something new to add in the hobby section of your resume.
 So, it was a write-up from us to give you an idea of what measures you can take to perform well in your academics. Hope it could come handy to you.
 We are a homework help provider that provides homework writing solution to the students in various subjects such as management, nursing, law, programming and many other. Our company has got a pool of well-qualified homework writing experts. These experts have ample knowledge of homework writing craft, possess decent English writing skills and can complete your homework within the set deadline. So, opt for our hw help and get a fantastic homework from us.
 If you want to gain more information about our homework writing service, then you can get in touch with our expert via call or chat.