English is one of the most used language around the world. You may be asked to communicate in English in group discussions, interviews or you could be asked to give a presentation using the same language as well.
So, it is a must for you to understand the importance of English language in the academics and should not get lazy in writing your English assignment. It is understandable that you might have some difficulty in attempting it, thats why as a homework help provider, in this write-up, we will try to give you some tips on writing an English homework.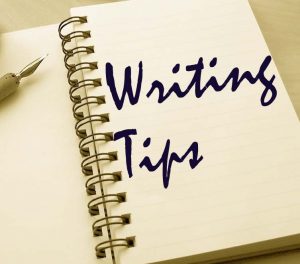 Understanding the questions and research is a must
Questions give you the idea of what you are asked to do in the assignment. If you dont understand the questions, then you cant write your assignment well. So, the first thing you should do while attempting your English homework is to get the hang of the questions well.
After that, you should start researching keeping the questions' requirements in mind. This way you will be able to find the relevant content for your homework and your subject knowledge will also improve.
Use simple English
Academic writing is the type of writing that is different from creative writing. While attempting your English homework you are expected to use simple language so that the reader finds it easy to read the homework.
So, you shoud use understandble language while wriitng the homework. Furthermore, you should also ensure that you dont overuse quotes or write such words that are tough to understand.
Make the homework look presentable
Researching to writing an assignment is not an easy thing to do and you would feel dejected if it gets rejected due to not having a good overall look. So, you should also give time to formatting your homework to make it look presentable.
You should write your homework using times new roman font, should use double spacing if required. You should also make sure to give catchy headings and sub-headings to every paragraph.
Make sure that assignment is plagiarism-free
Another reason of your homework getting rejected could be plagiarism-filled content. According to the university guidelines, your assignments should not contain plagiarism.
So, you should use the techniques like rephrasing to avoid plagiarism. You can also scan your homework using plagiarism detecting tools to ensure it is free of plagiarism.
Proofread and edit the paper
You cant deny the fact that you can make many grammatical and spelling errors in the english homework. There could also be some mistakes in sentence strcuture.
So, you should give time to proofread and edit the assignment after completing it. However, it is much important that you take one or two day break from your homework so that your mind could get refreshed. This way you will be able to proofread and edit your homework more critically.
If you still have some difficulty in writing your English homework, then you can opt for our assignment help and can expect to get a quality academic paper.