In the modern era, competition has increased so much that you dont even get time to celebrate when you graduate from high school. As soon as you become a high school graduate, you get the task of deciding what course you want to pursue in college. You have to pursue higher education to gain some useful skills so that you can have a fantastic professional life. So, when you have to take a decision that is related to your life, then you need to be extra careful and need to look at both the positive and negative aspects of anything you do.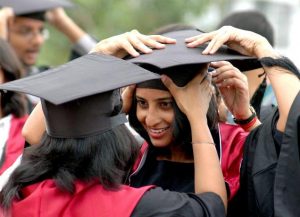 So, as you explore your career options after finishing your high school, a thought might cross your mind that why dont I become a lawyer? But again, you need to look at the both aspects of every career option. So, lets discuss the pros and cons of working in the field of law.
 Pros
 The first benefit of holding a law degree is that you can use your legal knowledge to manage your business and to tackle your competitors. It happens because you gain lots of confidence by pursuing a degree in law and can think more critically.
 In the modern times, industrial sector has seen a huge surge and companies are hunting for skillful lawyers to have someone on board to deal with legal problems. So, you can also have a career in the corporate field and can earn handsome money.
 When you work as a lawyer, you fight for people, so if you work honestly, then you can get lots of applaud and respect from the people.
 Cons
 With the increase in the number of students pursuing the law degree, the course fee has increased as well. So, we suggest you to pursue law degree if you have an appropriate budget or try something else if its not like that.
 If you want to be a lawyer, then you need to be ready to work for long hours. We are saying it because a lawyers job doesnt end after working for 8 or 9 hours. In this profession, there might be the times when you have to attend many cases in one day and you might find it hard if you are not willing.
 The third disadvantage of pursuing a law degree is that you might have to deal with enemies while working as a lawyer.
 It was a write-up from us to give you an idea of the pros and cons of pursuing a degree course in law subject. Hope it could come handy to you.
 We are a company that deals in homework help online sector. Lots of students from various parts of the world opt for our homework writing service to get their homework done by our hw help experts. Our homework writing experts have ample knowledge of homework writing craft and are tough enough as well to deal with the pressure of completing your homework within the set deadline. So, check out our homework help and get a fabulous homework solution from us.
 For more queries about our services, you can get in touch with our expert via chat or call.