Bullying is one of the major issues that has been troubling the kids for a long time. It has also done much to hurt the reputation of different educational institutions. School is the platform where bullying begins and young adult students also find themselves dealing with it while pursuing higher education.
Along with the kids, the other people who feel the burnt of bullying are the parents and teachers. Hence, it is a must for you to be aware of the various things related to bullying. Through this write-up, we will try to give you an idea of the types of children who could be targeted by the bullies.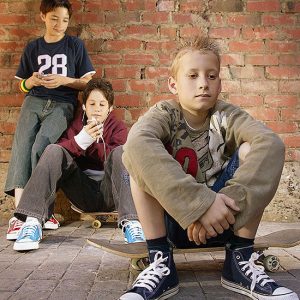 Bullying victim could be good looking, intelligent and creative
You may find it shocking if your kid boasts intelligence and is good looking as well, but still gets bullied. Without a doubt, your student or kid could face that because of jealousy.
Bullying could hurt such kids, intelligence quotient and creativity. Depression could also affect their physical health as well. Thus, your should try to prevent bullying if you find some of the kids getting bullied.
Personal vulnerabilities could also attract bullies
One of the types of the students who become the target of the bullies are the ones with some personal vulnerabilities. These kid could be introverted and submissive. They could also be anxious.
It could open the gates for the bullies to show their power as the former ones usually don't have many friends and they also don't open up to the teachers or parents about the bullying.
Children with illness or disability could also become the target of the bullies
You may have seen that the normal students often make the fun of the students with some disability or illness. They could be suffering from autism, ADHD or dyslexia.
Physical appearance could also be used as the way of bullying by the bullies. The kids with some illness or disability already have a lower self esteem, bullying could hurt them further. So, it is a must for you to take strict action if you find your kids or students getting bullied.
Bullying could happen due to race and religion
Race and religion could also be the reason a child could get bullied. Many examples of it could be found throughout the US. All the educational institutes need to come up with effective plans and need to be implemented as well to stop the monster called bullying.
Our portal is the right place for you if your kid is finding it tough to write academic homeworks. We have been assisting the students in writing their academic coursework through our homework help online. You can expect to get a well-written homework from us.