New year is just around the corner, students are enjoying the winter holidays after long semester on the academics. It is the time when people look to start afresh learning from the mistakes. It is called as new year resolution.
As a student, it is a must for you to make some resolutions as well. What could be the right resolutions for you? Well! Read on to learn more.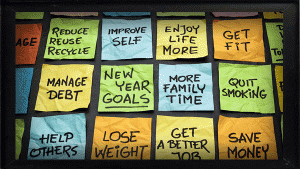 Stop procrastinating
Procrastination is one of the biggest enemy of the students. Delaying in writing assignments, not studying with the right amount of concentration, etc. are some of the things that become the habit of the students due to procrastination.
So, one of the new year resolutions you should have is to keep the procrastination at bay. Try to utilize the time as much as possible by giving importance to the studies.
Give importance to the health
You may have heard the quotes such as health is wealth. It is quite true for everyone and especially for you during the academic life. It is the time when you need to be at the peak both mentally as well as physically to perform well in the academics and extra-curricular activities.
There arises the need of giving importance to your health in the new year. You should try to find some time out of your schedule for the exercise and should make sure to take breakfast as well as lunch on time.
Be more organized
Not finding ample time for the studies or play is one of the major problems students have. It occurs if you dont manage your time well and it could lead to frustration as it could hurt your academics and you may not be able to find time to enjoy your hobbies.
Thus, one of the resolutions you could have in the 2017 is to organize the time well and find time for both the studies and to enjoy your hobbies.
Attend seminars and do volunteering
You can easily understand that the learning process is not limited to just attending the lectures and writing the coursework. Attending seminars and volunteering could prove much helpful for not only your academics but for professional life as well.
So, you should have an objective in mind to attend seminars and should also do volunteering in the new year.
If you still procrastinate to attempt your academic assignment in the new year, then you can opt for our homework help online and can get a well-written coursework from us.