Students face difficulty in attempting statistics assignments day in day out. It is the subject that is not easy to work on as it has theory as well as numerics. Thus, you need to be very skillful to write a statistics assignment.
You can develop academic writing skills through practice and getting tips from the assignment writing experts. So, as an homework help online provider, we will try to give you some tips on how to write a statistics assignment.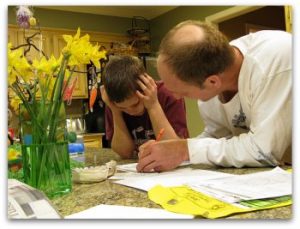 Understand the requirements of the questions
The first basic step you need to take while writing an academic assignment is to understand the questions. It is a must because if you have the questions' requirements clear in mind, then you will be able to write an assignment easily.
Thats why you should read the assignment questions thoroughly and try to understand what is being asked in the questions. After that, you should give a thought to how you will write the assignment, i.e. what would be structure of the assignment? How many words you will give to each section?, etc. This process is called outlining.
Do research keeping the questions in mind
Next step is to start the research, you can use your library books, internet and journals for the same pupose. You can also take the advice of your professor to get useful information about your assignment.
In this process, you should try to gather relevant information keeping the questions in mind. In addition, you also need to make sure all the data you are gathering is updated as well as reliable.
Write using simple language
After gathering the information, you should start writing the statistics assignment. Here, you need to make sure to use such language that is easy to understand for the readers.
Thus, you should not use vivid words to write the assignment and you should also keep a check on your sentence structure, i.e. you should not write too long sentences and should make the sentences free of grammatical errors.
All the stats should be correct
Stats are the most significant part of the statistics assignment. No matter how good you may have written the theory, you might lose valuable grades if there are errors in the statistics.
So, it is a must for you to solve all the statistics correctly. You should do it the same way as you solved your math assignment problems in the primary school years.
One more thing you need to do is to edit the assignment. You should do it after taking a break soon after you complete the writing process. This way you will be able to proofread and edit your academic paper more effectively.
If you still have some difficulty in writing a statistics assignment, you can opt for our statistics homework help and can get a well-written assignment from us.