So, you are ready to apply for the admission in a postgraduate course. But, you may find writing a postgraduate admission personal statement a tricky task. Even if you are familiar with the craft of writing a university application essay, you may not have the idea of the contents of it.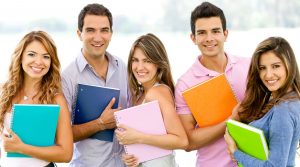 Thus, our focus would be to give you an idea of the same in this write-up.
Reason for having an interest in getting admission
In writing a personal statement for postgraduate admission, you don't need to do to research or take someone's advice. All you have to do to is know yourself. First of all, you should give a reason for having an interest in getting the admission in the course and the university you are applying in.
Here, you should write why you have an interest in the subject you have applied for. You should also write about what you find appealing about the institute.
Define the qualities that make you more deserving than other candidates
Thousands of students apply to get admission in a course with you. They are all your competitors and you have to show the admission officers why you deserve to get admission more than others.
For that, you should write the about the interest you have about the subject you want to study. You should show your passion for the same and should write what you can do if given an opportunity.
Write about your objective in life
You want to get the admission in a particular course with an objective in mind. In simple words, you want to study a subject to achieve something big later in life.
Writing this objective of yours in the postgraduate personal statement could impact the admission officers much. Thus, you should write this section with much dedication.
Write the work you have done in the undergraduate years
There are many academic tasks you may have done during the undergraduate years. It works as the portfolio for you while applying for postgraduate diploma course. You should write clearly about all the academic tasks you have attempted during the undergraduate years.
Highlight the skills you possess
Every field requires relevant skills to achieve success in it. Your subject area requires the same as well and the admission officers give significant importance to your subject related skills during the admission process. It makes it a must for you to write about your skills in the college application essay.
You may encounter some tough academic tasks during the post-graduation years and may not be able to fetch desired grades by not writing the coursework effectively. In such situation, you can opt for our online homework help and can get a well-written homework from us.