Literature review writing could be a new type of assignment writing for you as you enter the college. Thus, you may not be able to write it without having proper knowledge. So, we will give you an idea of the same through this write-up.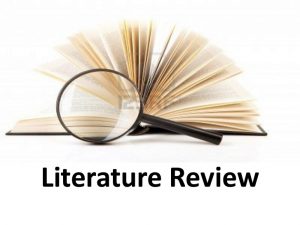 What is a literature review?
Doing the critical analyses of the published sources or literature on a specific topic could be described as a literature review. It provides a summary, classification, comparison and evaluation of the analyzed literature.
You have to use the same method as the standard essay to write a literature review. That means you have to write an introduction first, then comes the main body and conclusion is the final section of your literature review.
Purpose of literature review
The main purpose of a literature review is to find the current state of the research on a particular topic through critical analyses of it.
Through a literature review, a writer tries to find out the areas of prior scholarship.

Relationships of all sources could be described through it.

New ways could also be found to interpret and showing the gaps in the previous research.

You can also suggest the further way for the research.
Components of a literature review
Your literature review should include its objective.Summary of the topic being analyzed.
Sources supporting your views.

You should also include the ideas of the ones of who have a specific position, opposite and of those who offer a totally different argument, in your assignment.

You should also discuss the difference and similarities of the each source with the others.
Steps in the literature review process
Firstly, you need to define the subject and scope of the review.

Do research to gather the relevant sources for your literature review.

You should read and evaluate the sources to make sure it suit the topic being discussed.

Findings and conclusions should also be analyzed, interpreted and discussed.
Evaluation of sources
You should consider these points in this process:
Author's expertise in the field of the study.

You should evaluate whether the author has provided empirical evidence for the arguments.

You should also check is the author being too biased in direction and other views should be considered as well

It should also be considered whether the selected sources offer a better understanding of the subject.
You can opt for our homework help online if you are unable to write a literature review and can get a quality homework written from us.